SPECIAL ADVERTORIAL...................Mudi Africa PAYS Birthday Tribute to Style Mogul & Politician Benny Obaze
A special happy birthday message to our big friend & associate
Chief Dr Benny Obaze
We ~
Hope your special day will bring you lots of happiness, love and fun. You deserve them a lot. Enjoy!
Have a wonderful birthday. I wish your every day to be filled with lots of love, laughter,
*****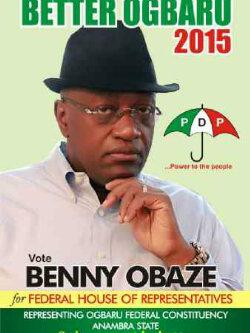 happiness and the warmth of sunshine.
May your coming year surprise you with the happiness of smiles, the feeling of love and so on. I hope you will find plenty of sweet memories to cherish forever. Happy birthday.
From all of us @
Africa
Lagos
Abuja
Dakar
Nairobi
South Africa
Accra
& Abidjan CIV
© A Cerutti Group bespoke copy
SMS +2349030976003
E:chiefcerrutti@gmail.com